With Real Estate comes real money. That's the first thing that strikes your mind when you think of Real Estate and rightly so. The prime reason bein
With Real Estate comes real money. That's the first thing that strikes your mind when you think of Real Estate and rightly so. The prime reason being…
With Real Estate comes real money. That's the first thing that strikes your mind when you think of Real Estate and rightly so. The prime reason being the huge chunk of cash needed to base your idea of building and the final product itself deals in at least seven digits. But it has been one of the leading and ever-growing sectors of the Indian economy. So, if you are thinking about real estate investment, here is the hindsight of the property investment scenario in India.
For decades, Real estate investment has been the most efficient and safest way to generate and park slush funds for political parties, which has lead to several respectable entrepreneurs from investing in real estate. But, not anymore as the Indian government introduced the Real Estate (Regulation and Development) Act (RERA) 2016. The main purpose of this Act is to safeguard property investment by bringing in more transparency in the sector. The implementation of RERA is being considered as the new silver lining of real estate investment.
Most of you know the basics of investing in real estate, which is you buy a property and sell it after some time or lease or rent it to generate money. But, there are other significant factors that make real estate investment as one of the best investment options.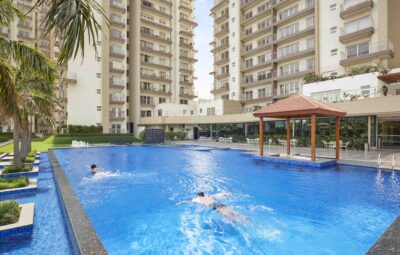 Here is a retrospective of the following reasons:
RERA – To know the name is one thing, to know its purpose is very important. RERA has passed the law that 70 percent of the total amount received from buyers will be used for the project only. There are also other important rules and regulations implemented by RERA which ensures transparency and safeguarding of your investment.
Hedge against Inflation – It is considered one of the most beneficial aspects of real estate investment. The fear of inflation restricts many from investing but in this scenario, the higher the inflation the higher is your income as real estate investment reacts proportionally to inflation.
Depreciation free – You know you have the upper hand when your product does not depreciate, another lucrative reason for you to invest in real estate. Rather, it is one of the rarest investment options where your asset gets well appreciated over time. So, not only you earn extra money through it but also make your asset more valuable with time.
Tax benefits – It serves as the cherry on top of your cake as not only you maximize your returns but also you get additional benefits under the different schemes of the government. Mortgage interest, operating expenses, and costs are just a few noteworthy examples by which you make the most of your real estate investment.
However, another generic yet notable point to consider is the fast-growing population of our country. The majority of our country's population is below the age of 35, which means more and more construction. Now, if you break up this population distribution as per region, Mumbai is the leading bedrock of real estate followed by New Delhi, Bangalore, and Hyderabad. Uttar Pradesh makes it to the top 10 with Noida emerging as the winner. Lucknow books the runner up spot followed by Kanpur. Yes, that's right. Kanpur real estate is emerging at a phenomenal pace.
To give you a fair idea as to why the Kanpur real estate is booming, here is a quick checklist:
It is one of the most populous cities in India, which needs more housing and planned townships to meet the growing demand.
Better connectivity is another imperative factor for the growth of property investment in Kanpur. With Yamuna Expressway already functioning and many major proposed and under construction civic amenities are drawing investors from all across.
The surrounding region of Kanpur is a major spiritual hot spot, which draws people from all over the country. And, in return, it needs more infrastructures driving the property investment in Kanpur.
Create a Revolution in the City of Evolution – To Know How to Contact Us on www.RituHousing.com