Dubai is one of the fastest-growing business hubs in the world today, inviting the global business community to establish their business in the city.
Dubai is one of the fastest-growing business hubs in the world today, inviting the global business community to establish their business in the city. This emirate of UAE has also become an inspiring base for startups and small businesses looking for business-friendly work culture. Moreover, Dubai is also a leading host of international trade events and exhibitions that brings an ever-increasing number of global industry leaders and businesses from across industry sectors under one roof.
As an IT company entrepreneur or a startup, a business setup in Dubai freezones is the right place to start for you. UAE free zone jurisdictions provide business owners/investors with lucrative deals, world-class infrastructure, lifestyle, and hassle-free business setup models. With a business setup in Dubai Free Zone, you can ensure that your entrepreneurial journey is on the right track.
Key Advantages of Setting up an IT Company in a Dubai Free Zone
100% foreign ownership
No personal, income, or corporate taxes
Full repatriation of capital and profits
Strategic location
Quick setup process
World-class infrastructure
Exemption from all import and export duties
Top Free Zones to Set Up Your IT Business in Dubai 
Dubai Multi Commodities Center (DMCC)
DMCC in Dubai is the most prominent free zone in the region, with a thriving marketplace that offers dual licenses for entrepreneurs. It has over 15,000 registered members and is home to a dynamic community of investors and entrepreneurs. In addition, this free zone has excellent connectivity by air, sea, and road, a vital factor for your business setup in Dubai.
DMCC is among the best options for financial or commodities sector companies. It permits up to 6 business activities with a single license, involving industrial, service, general trade and crypto commodities trading.
Dubai World Central (DWC)
DWC is another significant free zone with smooth accessibility to two major airports, Jebel Ali Port and Al Maktoum International Airport. In addition, it is perfect access to major trans-emirate road networks, which helped DWC gain a leading position as a top multimodal logistics and trade hub.
Featuring modern facilities and world-class infrastructure, along with 6 dedicated areas to cater to IT and e-commerce requirements, DWC is a significant Dubai free zone for business setup. And it is also an ideal zone for the aviation and logistics sectors. Other sectors like humanitarian operations and hospitality also have permission to operate from DWC.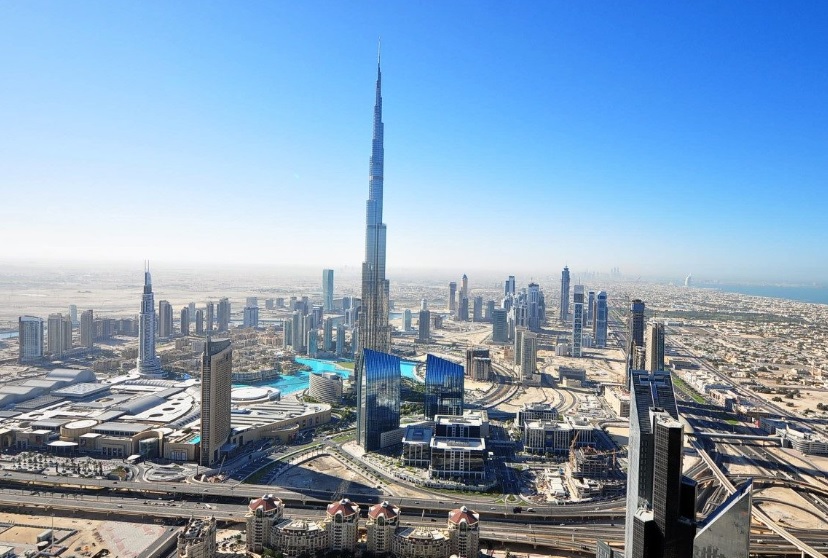 Jebel Ali Free Zone (JAFZA)
Jebel Ali Free Zone (JAFZA) is a model-free zone for business setup in Dubai, UAE. An ISO certified free zone, JAFZA allows various business modules to operate and process. It also provides licenses for trade, service, industrial, IT and e-commerce businesses.
It is strategically located near the Jebel Ali Sea Port; therefore, an ideal location for import and export startup business setup in Dubai, UAE. It is also easily accessible to a market of over 2 billion people.
International Free Zone Authority (IFZA)
International Free Zone Authority Dubai (IFZA) is another prevalent and most economically free zones for business setup in Dubai. It is a comparatively new and highly cost-effective zone and offers a convenient company formation process for startups and entrepreneurs.
IFZA provides licenses to businesses engaged in consulting, service, e-commerce, commercial, and trading licenses. Starting a business in this free zone is not mandatory to have a physical office.
Dubai Airport Free Zone Authority (DAFZA)
DAFZA is home to over 3100 companies from various sectors, including light industry, Information and Technology (IT), jewellery, pharmaceuticals, trading, logistics and manufacturing. Very close to the Dubai International Airport, DAFZA free zone is a connecting point between the Middle East, Africa, Europe, and the rest of Asia.
DAFZA is a perfect place for foreign investors. And, they can avail themselves of 100% business ownership and exempted taxation policies. Moreover, this free zone of Dubai boasts excellent infrastructure equipped with modern facilities that enable investors to operate within days of their company formation.
Professional Help for Business Setup in Dubai Free Zones
There is an abundance of free zones in Dubai to start your business. However, you will need to choose the appropriate one for your type of business activities. In Dubai, every free zone is developed with the idea to focus on just one category of business. So, you just cannot pick any free zone and start your business there. Your free zone will depend on your business type. But, whatever your business needs, a professional business setup consultant can help you form your company without any hassle.
Do not hesitate to hire a business setup company in Dubai. They can take care of the process on your behalf and assist you in starting your business activities quickly and without any stress.