SEO tools are essential to run a successful SEO campaign, but you must pick the right one for desired results. Here, we will discuss five free Google
SEO tools are essential to run a successful SEO campaign, but you must pick the right one for desired results. Here, we will discuss five free Google SEO tools that are of great advantage in improving website SEO. They help web pages and websites to rank higher on search engines and get noticed online by your target audience.
Let's know more:
Google Keyword Planner
Google Keyword Planner is a free Google SEO tools provided by Google to help advertisers build Google AdWords Campaigns. It is designed to give advertisers insight into what keywords their target audience is using to search for businesses while they are online. You can also use it to discover keywords to optimise your website for better ranking and visibility. Even when you want to figure out whether a keyword has enough search volume to target for optimisation, Google helps in giving an insight into keyword search volume data.
Google Webmaster Tools
The Google Webmaster Tool is an essential tool for everyone optimising their website. Google Webmaster is used to accelerating your search engine optimisation (SEO) activities, whether it be using Google Webmaster Tool to verify your website, discovering broken links, identifying errors on your website; or submitting a sitemap so that search engines can view all the links and pages spread on your website. It also shows the exact keyword queries that bring your website to results pages. Besides, you also get to know your ranking for that keyword. Google Webmaster is also used to submit new pages on your website. This activity is done to make search engines spiders crawl your pages quickly, helping you to rank faster.
Google Analytics
Google Analytics is a free tool by Google that helps your website maximises its online performance. It can tell you what is happening on your website and where it is placed on a particular day. It can also tell you how many visitors are coming to your website and where they are coming from. How much time they spent on your website and the top exit pages. Additionally, you also learn about the demographics of your visitors' that is, whether they are male or female, their age group, location, and much more.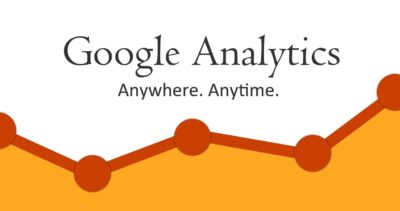 Using this data, you can make improvements to enhance your websites' performance and modify your ad campaigns. It can be useful in targeting your visitors with correct content and convert more visitors into leads and sales. Setting up conversion tracking in Google Analytics can help you identify the channels that are performing the best and give you the best ROI.
Google Page Speed Test
Google has made page speed a significant ranking factor. Your website page load speed not only improves your search engine rankings, but a slow page load also leaves a bad impression and can impact negatively on your leads and sales. When your website takes a long time to load, it increases the wait time for users compelling them to abandon your page that reflects poorly only your brand. Google Page Speed Test is a tool to test your website speed to locate the pages on your website that needs to be rectified to decrease the load time of your website. It helps in improving your chances of higher rankings in search engine result pages. Your page load speed should not be more than 3 seconds in an ideal condition.
Conclusion
All the above tools are used mainly by online marketers, advertisers and SEO companies in an efficient way. So if you are yet to add these to your toolkit, make sure you do soon to enjoy the benefits of search engine optimisation techniques.