Escape rooms aim to provide players with a fun-filled and exciting gaming experience that they shall cherish for a long time. Today, with th
Escape rooms aim to provide players with a fun-filled and exciting gaming experience that they shall cherish for a long time. Today, with the growing popularity of these games in places worldwide, many different and exciting escape rooms have opened up in various places to provide players with much-needed entertainment. The escape room games are essentially games that are equally enjoyed by people irrespective of their differences. However, each escape room is different and provides a unique gaming experience to the players. The rooms are designed realistically based upon a particular theme.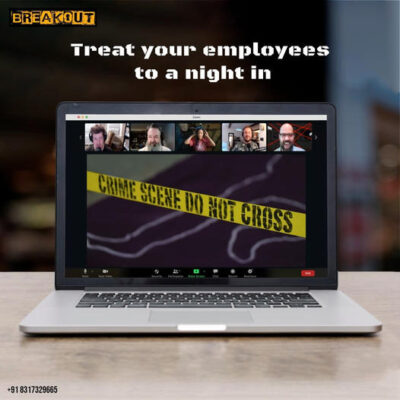 However, even though each escape room is designed differently, a few common do's and don'ts remain almost the same in every case. In this article, we shall discuss all the different things that one should keep in mind while preparing themselves for escape room games.
Get yourself sufficient sleep on the night before you go out to play the game with your friends and family. The most powerful at hand in the escape room games is nothing but your brain. To ensure that your brain performs in the best possible way, you must have a night of proper sleep during the night and wake up with a fresh mind the next day to face the escape room challenges lying ahead of you!
Having the proper kinds of food before heading out for the game is very important. Do not arrive at the gaming premises with an empty stomach! Remember to have the proper amount of food before coming for the game. Also, be aware not to have too much food, which shall, in turn, make it pretty tough for you to move about the escape room fast enough.
Arrive at the gaming premises at least fifteen minutes before your escape room game is scheduled to start. It shall give you enough time for the briefing by the staff members about the rules and regulations of the escape room game.
Be a cooperative member of your team. Cooperation and teamwork are the basic tenets of any escape room game. Each player of the team must cooperate with their other teammates as they play the escape room.
Time management is something significant to possess as you play escape room games. Players should keep in mind the time they have in hand and plan their work inside the escape room accordingly. The time inside the escape room is limited, so you better utilize your time well enough!
Remain patient and keep calm throughout the gaming experience. Listen to each of your team members with patience before taking any step ahead in the game. Losing your calm shall be of no help to you, so it is better that you hold on to your calm and composed stature. Be clear, polite, and logical in your approach and in your way of talking to your team members.
Do not hoard information from your teammates. Escape rooms are team games, and hence, hiding what you have discovered from your teammates would only slow down or act as hindrances to your team's way of winning the escape room game.
Keeping all these points in mind, you are all set now to play the escape room games, displaying your best performance! Visit Breakout Escape room, and get a lifetime experience. Breakout also organizes Birthday Parties like Kids Birthday Party, Virtual Birthday, Zoom Birthday, etc. So, what are you waiting for? Book Breakout rooms for any events.